Music is the perfect condiment to make moisturize the heart.

Flâneur usually enjoys starting hotly with Rock and tasting the deep taste like that Umami, of Jazz's.

There are many musicians in the world's cities, but especially we are super like at the refreshing melody of Roman and Anton.

Magical mystical rhythm like bonito soup soothes the hearts of the audience naturally.

Roman is a naughty boy who never loses humor and a smile, but is actually a 20 year career musician educated at Khabarovsk University of Culture and Arts.

Unlike mafia-like impressions, actually, Anton is a romantic man who plays a refreshing clarinet and studied from the St. Petersburg Conservatory.

Just Roman's full contrabass rhythm with a refreshing Anton melody, we'll see a sparrow's song that reverberates from on a tree.

Just like a freshly cooked hot dish, the live melody played on the spot gives the audience an impression that cannot be compared to a recorded album.

Soul melody absorbed by head and heart and bone-deep area is true alpha and omega of arts.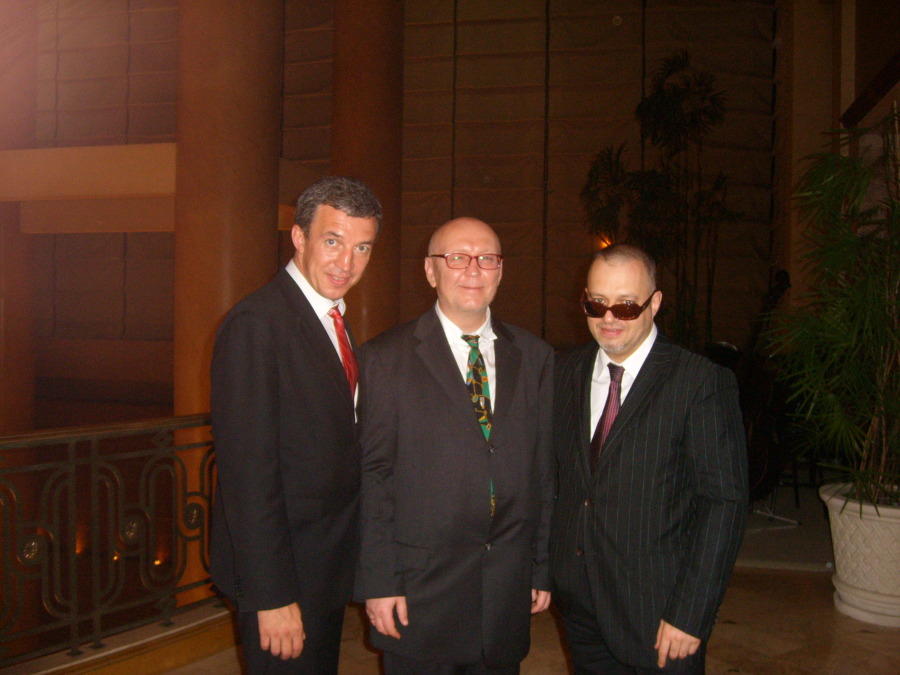 We Are the 3MY~!