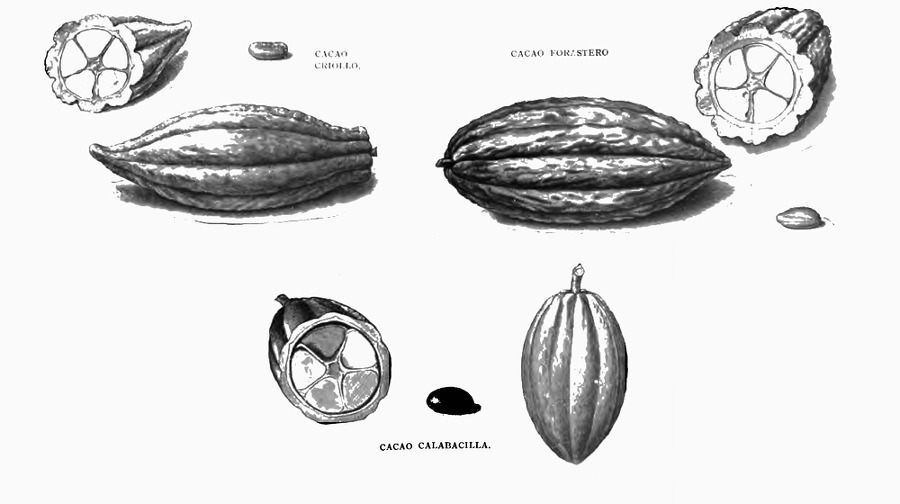 Cocoa the raw material for chocolate is a typical health ingredient that has a beneficial effect on the human body.

This is because the medieval craftsmen who made chocolate for the first time in history were mostly pharmacists and were the best tonics of the day.

When actually using cacao for a long time, it begins to improve diabetes and blood circulation, the becoming a silk face that is like an applied oil on the skin, and the powerful antioxidant and polyphenols help to prevent aging as well as to change the mood.

But the reality today is that a large confectionery company that uses mass production systems to pour a large number of products like a "carpet bomb" has tumbled modern chocolate into a "chocolate sugar poison" to improve the rate of return on production

The taste of chocolate is largely determined by cocoa mass which is a mass of cacao dough, cocoa butter, sugar, and a few additives.

Among them, cacao dough has the highest unit price, so the higher the premium level the stronger the unique bitterness, The other mostly product which is only for the mass-market use sugar and synthetic fragrances to mimic the scent of cacao.

Especially, white chocolate which is preferred by women for its sweet and deep taste is just a butter-flavored sugar confectionery with no added cacao dough.

Like a system that gives evaluations to ordinary food ingredients, cacao is also divided into Criollo and Forastero which are the top varieties, and Trinitario which is the middle level.

Criollo which is mainly produced in Venezuela and Ecuador has an appropriate bitterness and deep flavor, and it is the same as the finest chateau in terms of wine.

For other general market chocolate processes, Forastero and Trinitario are mainly used because of their high production volume, but the unpleasant bitter taste of eating tobacco ash is strong, so it is impossible to increase the content finally, A large amount of sugar is unavoidable.

Usually, a cob-like image printed on the cover of a commercial chocolate product is exactly Forastero, and wrinkled and ugly Criollo is rare and not easy to see.

A few years ago, also gained popularity due to the release of products with the cacao brand in the forefront in South Korea which was a dark chocolate slum, but it is sweeter than foreign brands, so it is recommended for beginners.

When touching various chocolates, we can feel that even the same dark chocolate has a slightly different aroma and taste.

In particular, high-quality chocolate made with Criollo has more Kakao's original scents than other low-price dark chocolates allowing us to enjoy a deeper taste.

When tasting chocolate, it is best to taste it only as a single product, but if add sweet champagne or milk tea that matches, we can enjoy a different level of taste.