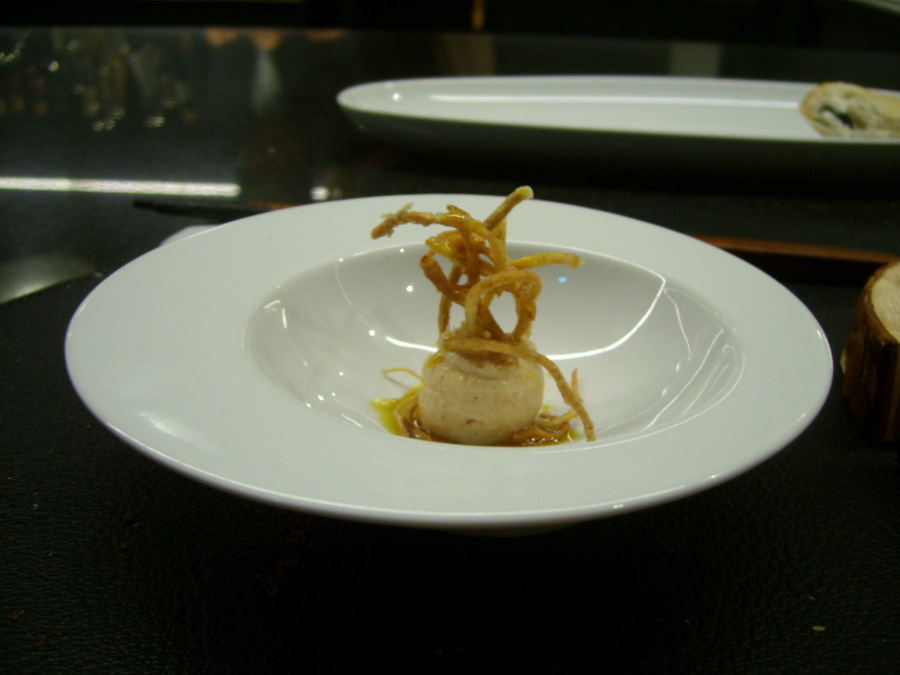 The plating is absolutely important for the taste of visual to be transferred beyond food satisfying simple satiety.

The identity and philosophy of the artist who creates the entire work by blending each other's plating should be transmitted to the taster as it is.

In this process, if each other's communication is distorted, the taster will eaten bad foods that are not genealogical by the "circus chef".

If take a closer look at the work of "Jun" who drew "season" in an open dining bar, we can see how much care about meticulous communication with the taster.

Drawing the winter during the launching season, and now depicts a spring when life is in full bloom.

The basic theme of green which is the symbol of vitality has created an exclusive category by freedom that can go back and forth between orientalism and french and from the creative wit of the artist.

The "daisy grass with vegetable worms" which plays the role of the pre-meal amuse-bouche and as well as its own produced duck butter is an shows an extreme atypical.

Looking at the teamwork of dynamic yet elaborately harmonized components, it looks as if watching one opera performance.

The "Jun" that changed the dining room that was held down with an excessive tone into a wonderful opera stage, is future expected more.

From a broad sense perspective, the level of the Seoul dining culture still has a long way to go, but nowadays situation is the food and service level of the "individual restaurant" is increasing day by day, so
The hotel must complement the internal situation much more powerfully than it appears on the outside.

"Creation" is not far away.